About Us
Refuel & Go is the new trading name for Sectorsure Ltd which was formed in 1991 with the aim to supply great quality fuel and products in our shops, at affordable prices and with great customer service.
Our current fuel partners are BP (5 sites) & Shell (3 sites) and all of our shops are branded Spar. We also serve Costa Coffee (4 sites), Tchibo Coffee (2 sites) and Wild Bean Coffee (1 site).
We have exciting plans to expand to new stores and to constantly improve our retail offering for our customers.
Refuel & Go is a wholly owned subsidiary of the Trevellyan Group.
Latest News
Refuel & Go creates theatre with Wacky Races theme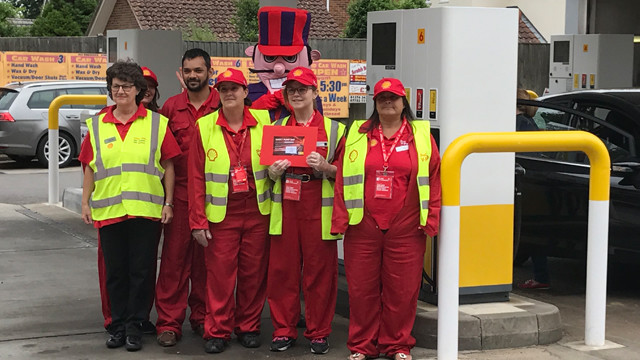 Top 50 Indie Refuel & Go featured Wacky Races' Dick Dastardly on its forecourt for the Shell Lucky Pump Day at its Whitecourt Service Station, Black Notley, Braintree in Essex. Managing director Andrew MacDonald explained: "Shell does a lot to promote V Power and has sent a number of brand ambassadors in the past to serve fuel to our customers. "I thought that if Shell is willing to help us with the promotion then it would be good if we could embrace it, and we tried to create some theatre and excitement around the event." Site manager Steve Hodis dressed in the Disk Dastardly costume, although it was a very hot day and the duty was passed around as the day wore on. Customers were given goody bags promoted by Juice Burst and one customer every hour won £30 of Shell V Power fuel vouchers. The site was featured on local radio station Leisure FM and in the local press. Refuel & Go has two other Shell sites, and has just hosted a Lucky Pump Day at its Chiddingfold site in Surrey. A day for its Croydon site is planned for later in the summer. The group also has eight BP sites having taken over a site from BP in Hornchurch, Essex, this week. MacDonald said that like all its other sites the forecourt shop would be Mace branded. Pictured are the Whitecourt team with Shell dealer account manager Fiona Dixon on the left.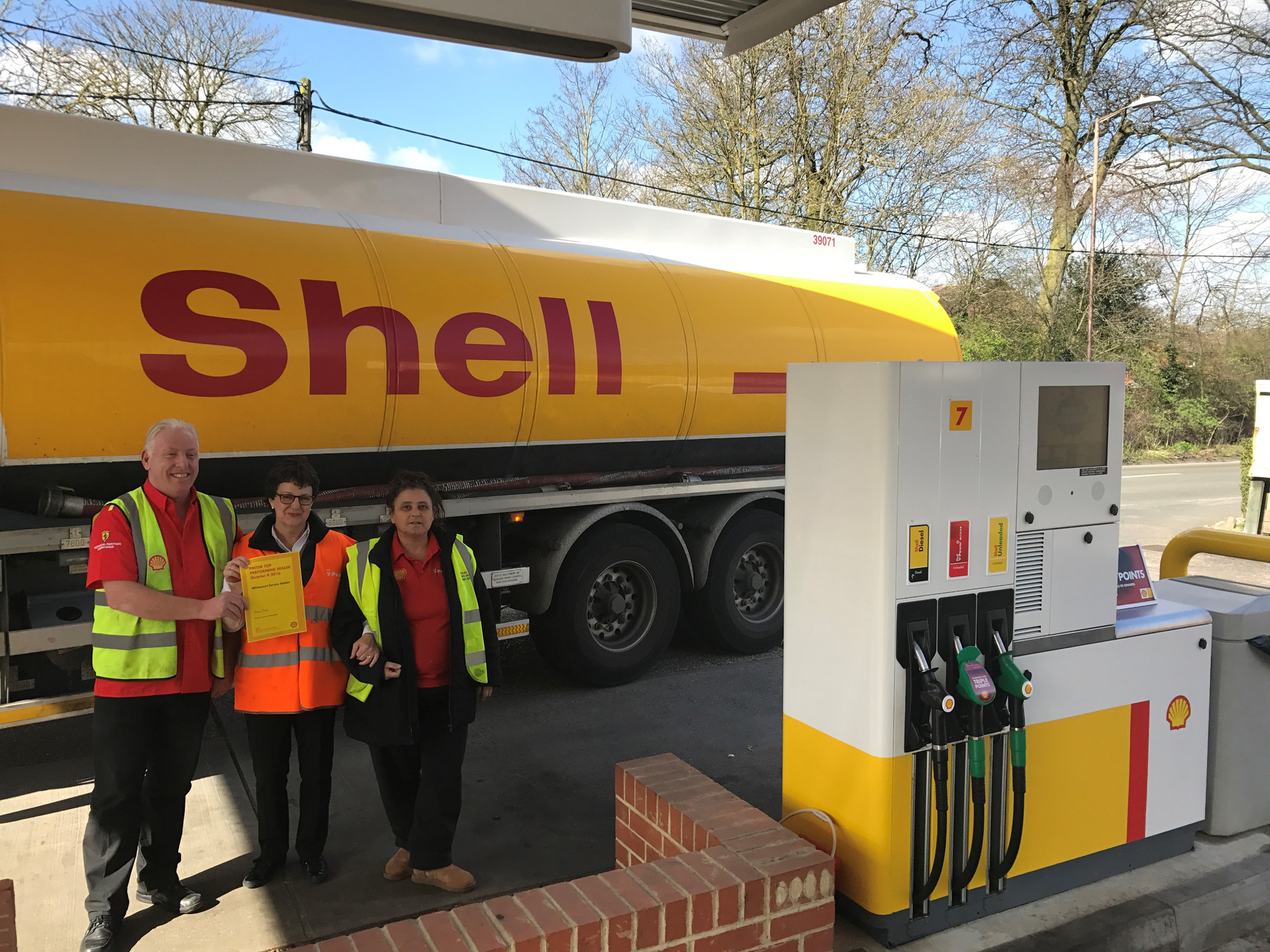 A great result for Whitecourt Service Station, Braintree as the team receive their Shell People Make The Difference Award 2017 which gains the team £500! Pictured are site Management team Trudy Peters and Steve Hodis with Shell Dealer Account manager Fiona Dixon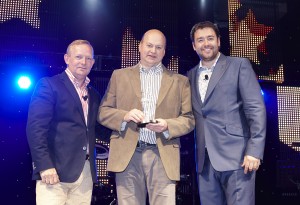 Refuel and Go's Bradwell Service Station in Braintree was honoured with the Palmer & Harvey Symbol Retailer of the Year Award. Despite having only opened in July 2012, with no previous customer base, the store looks set to achieve sales approaching 20,000 per week by year-end. It has made excellent use of Palmer and Harvey's planograms, has a welcoming hot food area and friendly staff. Pictured is Managing Director Andrew MacDonald receiving the award at a gala dinner in Telford from The Costcuter's Group Martyn Ward and comedian Jason Manford
Feedback & Thoughts
ReFuel & Go Ltd
Greenhills Estate Management Office
Tilford Rd
Tilford
Surrey
GU10 2DZ
Tel: 020 8800 3482
Email: sectorsure.ltd@gmail.com