About Us
Refuel & Go is the new trading name for Sectorsure Ltd which was formed in 1991 with the aim to supply great quality fuel and products in our shops, at affordable prices and with great customer service.
Our current fuel partner is BP (7 sites) and all of our shops are branded Spar. We also serve Costa Coffee (4 sites), Tchibo Coffee (2 sites) and Wild Bean Coffee (1 site).
We have exciting plans to expand to new stores and to constantly improve our retail offering for our customers.
Refuel & Go is a wholly owned subsidiary of the Trevellyan Group.
Latest News
Deliveroo now at Refuel & Go (Sectorsure)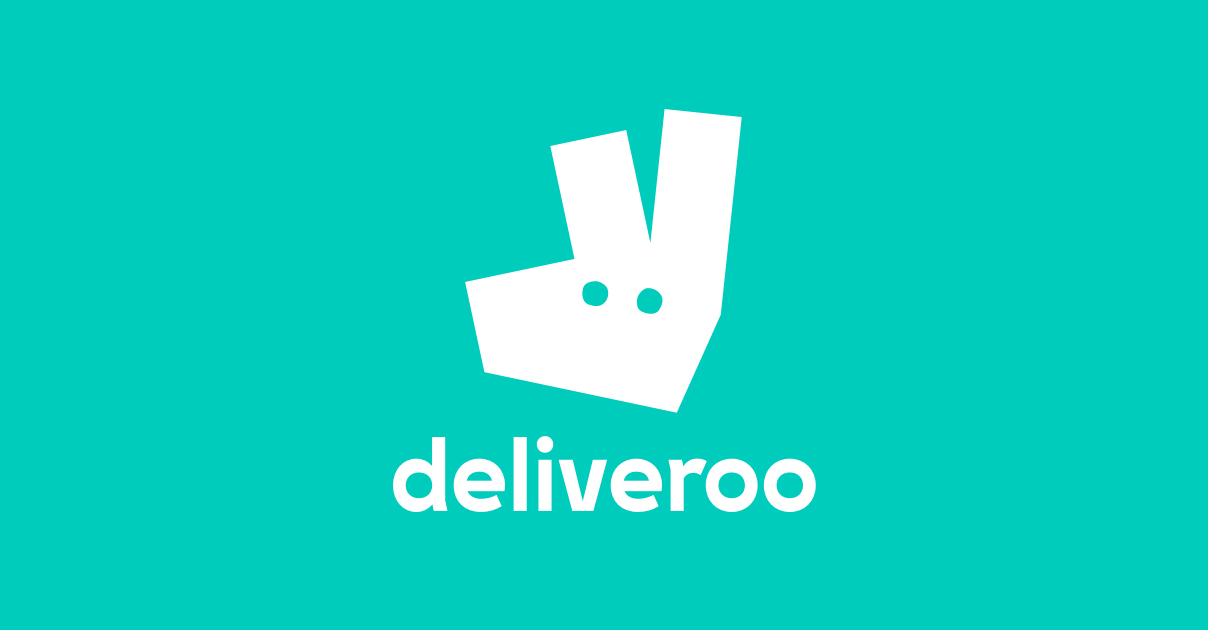 We have launched Deliveroo at Museum Service Station, Beddington Lane Service Station, Hampstead Service Station after a successful trial at our Harrow Service Station in Hornchurch. You can order almost everything from our shops, expect fuel and hot food.
Look on Deliveroo now to see what we can supply for you.
Under the spotlight: Andrew MacDonald, MD of Refuel & Go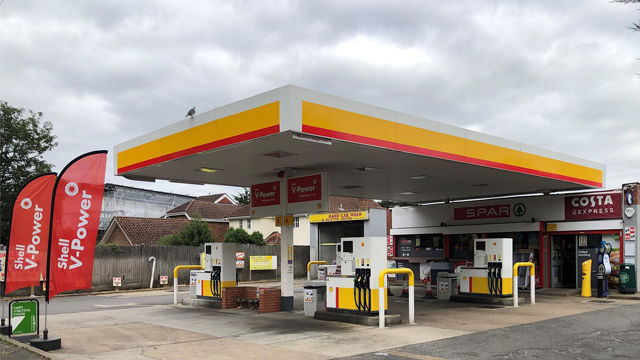 Top 50 Indie Refuel & Go (Sectorsure) has sold one of its sites to enable it to invest in new projects. White Court filling station and store in Braintree, Essex, has been sold to Mr and Mrs Senthilselvan, who have previously operated forecourts, and most recently ran their own taxi business.Now returning to the sector, they plan to grow to multiple sites. At White Court they intend to extend the opening hours and introduce additional product lines. Knight Frank acted on behalf of the vendor, with specialist business property adviser Christie & Co advising the buyers. Lewis Trevellyan of Refuel & Go commented: "We would like to thank all parties involved in this transaction and wish Senthil all the best for the future operating the site." Adam Sellers, business agent at Christie & Co, acted on behalf of the buyers and approached the previous owners. He commented: "We were approached by the buyer, Mr Arumgum Senthilselvan, for assistance in acquiring a petrol filling station. Due to the extremely buoyant market and the expansion appetite for group and corporate operators, there are increasingly high barriers for entry to first and second time buyers or existing owners looking to expand. Well performing sites are still in high demand and the number of corporate and cash buyers doesn't seem to be diminishing. Mr Senthilselvan instructed us to act on his behalf to position him in the best possible way as a buyer and maximise his opportunity of successfully offering on a site. I would like to wish Mr and Mrs Senthilselvan all the best for their future endeavours."
In the most recent Top 50 Indies, published in March, Refuel & Go was ranked 32nd with ownership of 10 sites.
Under the spotlight: Andrew MacDonald, MD of Refuel & Go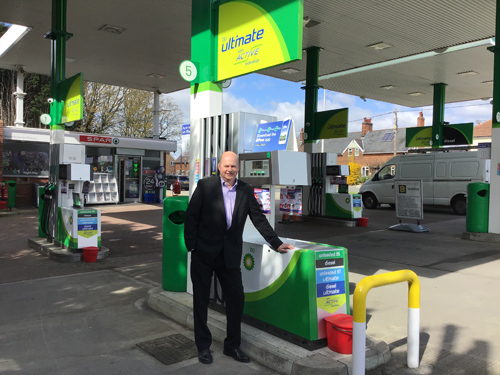 ;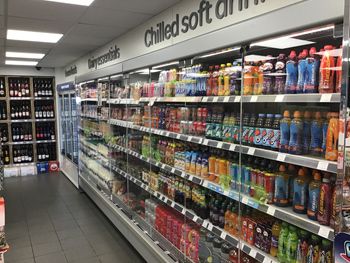 If he wasn't MD of Refuel & Go, Andrew MacDonald would have loved to have been a drummer in a successful rock band
Name: Andrew MacDonald Job title: Managing director Company: Refuel & Go
01 Career history: After a period in publishing and the leisure industry, I worked for Shell before starting with Refuel & Go (then Sectorsure) in 1991.
02 Dream job if you weren't doing this: I would be the drummer in a successful rock band.
03 What do you drive: Mercedes C220 Estate.
04 What would you like to drive: a newer Mercedes!
05 Perfect day: It would be at Lords on the July 14, 2019 watching England win the ICC Cricket World Cup!
06 Favourite team: My forecourt team, of course! Otherwise I'm a lifelong Carlisle United fan.
07 Favourite read: A wonderful and prolific storyteller from the mid-20th century, Stephen Lister (47 books to choose from).
08 Favourite band: The Damned 43 years on and they're still rocking!
09 Favourite film: On any given day I would definitely choose one from Pulp Fiction, The Green Mile, Papillon, Forrest Gump or any of the Bond films with Sean Connery or Daniel Craig.
10 Possessions you couldn't do without: My iPhone, although there are times...!
11 Most admire: Probably my father, who was a solicitor in the Lake District. A more honest, loyal and decent man you will never find.
12 Greatest business achievement: P&H Symbol Retailer of the Year 2013.
13 Favourite saying: If you build it, they will come.
14 Outside interests: Music, cricket, golf, reading and dog walking, until recently when our dog, Molly, sadly passed away.
15 Pet hate: People dumping litter whether on our forecourts or just generally.
16 Thoughts on the forecourt sector: We should all be incredibly proud of the complete transformation of the forecourt sector over the past 20-plus years.
17 Best thing about your job: It's all about the variety of people you meet whether it's the staff, customers or the suppliers.
18 Greatest fear: The dreaded late night phone call from one of the sites!
19 Three words to describe yourself: Calm, loyal and dependable.
20 Best business advice you've received: I was once driving a colleague's car which didn't have a rear-view mirror. When I commented on this, he replied that I shouldn't worry about the people behind, only those in front!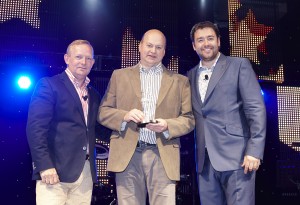 Refuel and Go's Bradwell Service Station in Braintree was honoured with the Palmer & Harvey Symbol Retailer of the Year Award. Despite having only opened in July 2012, with no previous customer base, the store looks set to achieve sales approaching 20,000 per week by year-end. It has made excellent use of Palmer and Harvey's planograms, has a welcoming hot food area and friendly staff. Pictured is Managing Director Andrew MacDonald receiving the award at a gala dinner in Telford from The Costcuter's Group Martyn Ward and comedian Jason Manford
Feedback & Thoughts
ReFuel & Go Ltd
Greenhills Estate Management Office
Tilford Rd
Tilford
Surrey
GU10 2DZ
Tel: 020 8800 3482
Email: sectorsure.ltd@gmail.com